Aarhus Athletic Stadium
Speedway
The first meeting took place on the 400 m. long cinders surfaced track in 1946 and the last in 1970 in connection with the Aarhus Motor Klub's 40th anniversary.
In his book the Norwegian star rider from the 50-es Leif "Basse" Hveem describes the local ace Bent Jensen as hard to beat on his home track.
October 16. 1946. Grand Prix of Aarhus City: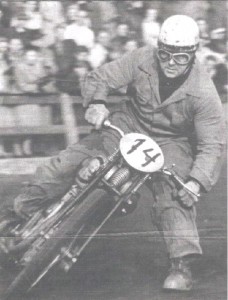 John Williams from Aarhus sent us this action picture taken at this
early meeting of Knud Nielsen, through many years one of the
most successful Standard riders in Aarhus Motor Club on his Norton.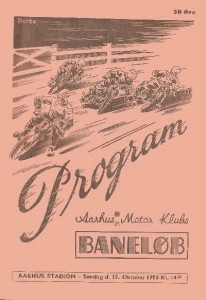 The programme cover from 1950 used the same front as the
cover from the long track meetings on the trotting track.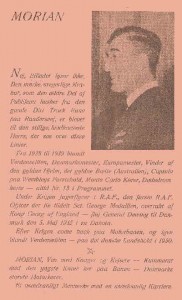 The programme contained a very glorifying decription of Morian Hansen,
who would attack "Basse" Hveem's track record on 1,18,8 minute.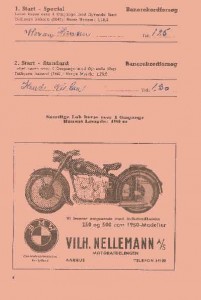 But as can be seen above Morian failed by more than 6,2 seconds. In the standard class Knud Nielsen failed by only 0,5 second an attempt to take the record from Borge Morch.
The cover from an international event with riders from GB, Norway and Sweden meeting the Danish top riders was of a completely different design.
Even the copy of the result list is of poor quality, it can be read that Bill Kitchen, GB with 12 points won ahead of Orla Knudsen and Kiehn Berthelsen, both 10 point. The Norwegian and Swedish riders played secondary roles.
If you posses any information, stories, pictures or other material regarding this track,
you kindly would make available for this website, Please do so by proceeding
to the contact page or by using the e-mail address: sk@speedwaylife.com
Thank you very much in advance.