An overview.
The city Odense, the third largest city in Denmark, located on the island Funen (Fyn), has for many years had a mixed relationship with motor sport. With two large motor clubs as Fyns Motor Sport (1924) and Sport Motor Club Odin (1938) and a few smaller clubs with shorter life, interest has not lacked anything, and all branches of the sport has been represented, both cars and motorcycles from motor orienteering, reliability tests and trials to track racing as dirt track / speedway, moto cross, ice and even a meeting on the concrete bicycle track in Odense West. Although  no possibility for road racing can be found on the island, this branch also has been represented.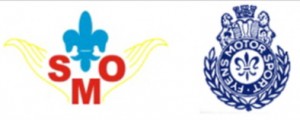 The first Danish dirt track in Denmark outside Copenhagen were in 1930 brought by Fyn's Motor Sports  in Odense's western outskirts, and immediately after the second World War  both car- and motorcycle meetings on the trotting  track took place, and soon thereafter international speedway at Athletic Stadium.
Although the Danish Motor Union several years ago dissolved the local unions in Jutland and Zealand, the clubs on Funen decided to continue working in Funen Motor Union, well  knowing that this did not exist in DMU auspices. This cooperation was dissolved in 2007, but exists informally as a collaboration between Funen clubs when helping hands are needed.
Politically, the picture is less clear. Odense is a town characterized by a rather small and old town center surrounded by large areas of low and scattered settlements, what basically makes it impossible to find a location of a motor stadium, that can meet environmental regulations concerning noise in the environment.
The Fangel  track was closed in 80-ies, but with Odense Municipality's help SMO built a speedway in Korslokke district in the city's east end. It is, although only allowed to 85 cc. and
micro 50 cc. speedway, however, a positive expression of political goodwill.
Conversely, it is gone for Fyn Motor Sports, which after several years of environmental and political wrangling has lost its excellent moto cross track at Hojbjerg west of Odense.