Earth track
May 11. 1947
After the end of WW2 speedway again was ridden in Kolding. Again the track lay at the road to Haderslev, but closer to the city than the above mentioned. Also this track had a short time of life, but was succeeded in 1952 by a track located neighbor to the Agricultural Fair ground in Kolding.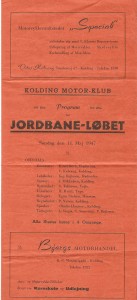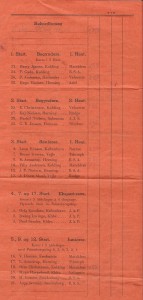 A programme cover from a meeting in 1947. The copy originates from the rider Orla Knudsen,s private collection.
Page 2 shows the race format and the riders' names. Unfortunately it had been filled in with a pencil, which through many years had become unreadable. However it is traceable that Orla Knudsen rode a track record in 1,39,2 min.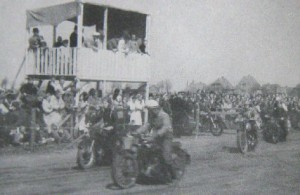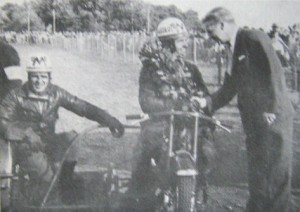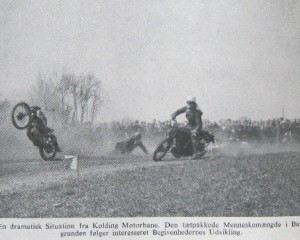 A cluster of pictures from Kolding earth track
If you posses any information, stories, pictures or other material regarding this track,
you kindly would make available for this website, Please do so by proceeding
to the contact page or by using the e-mail address: sk@speedwaylife.com
Thank you very much in advance.