Soren Kjaer's Preface
The history of 100 years of
Danish motor sport on oval tracks
In July 2007 I decided to do an overview of what has been of tracks in Denmark to the kind of motorcycle sport, which we now call Speedway. The reason was that I found that no one else in Denmark had done it. Some inquiries from foreign speedway historians have shown a need for it.
At the same time the Danish Motor Union was approaching its 100th anniversary in 2014 and also showed an interest in the project.
From the beginning I decided to concentrate on tracks for oval track racing, i.e. Dirt track / Speedway and Longtrack. Later, some terrain tracks came in, but Motocross tracks are left to others.
Much good information has come from private and local archives. Race programs, newspaper clippings and old photos have been digged out from basements, attics, drawers, cabinets and estates from old riders. The amount of material is enormous, and hundreds of hours are passed to process the material.
About 330 pages in Danish and English are hosted on the site, marked with small flags in the upper right corner, and more than 1000 Pictures are inserted together with links to other media, e.g. Youtube to show some video clips from tracks.
I've been on an amazing journey since I started to gather material for this website.
It is a journey through more than a hundred years of Danish motor sports history, lasting for more than 10 years.
I have not travelled alone. For shorter or longer periods, about 100 of you – dear readers – followed me on the journey and contributed with information, newspaper clippings, photographs, programmes and stories from and about the 147 Danish dirt tracks, earth- grass- and long tracks, which along the way are visited, some actually, most virtual.
Only a minority of the tracks have been run on a commercially base. Most of them got started by enthusiasts, who believed in their cause and fought their battle for the project and spent time, money and great efforts in establishing a track for a few riders and urge the public to come and watch, only by the end of the day to see it all crumble away with substantial losses.
So much greater must their pride have been, when they saw their club or rider come forward to great results in Denmark or in foreign countries.
In the years of 1929 to 1965 the state was the worst opponent demanding up to 60% tax on the entrance fee. That tax cost the life of many a track.
Money is still a big issue, but equally big is the environment, which cannot be called an opponent. The requirement for noise reduction has through the years increased from barely existing to dominant. The population has increased and thereby housing the crowd, so it's hard to find a place with enough distance from the noise source to residential areas.
Motor sport has accepted these terms and is working hard to meet them. But the risk for more closures of tracks exists, and all talk of new tracks is uphill.
The existing tracks will hopefully be where they are, and also continue with great results.
Danish motorsport on oval tracks has been a cultural feature throughout the years, not just loved everywhere. Nevertheless, the Danes in several hundred thousand flowed to the tracks to experience the intensity, drama, sound and smell, and admire the riders' performance, which at times have brought several European- and World Championships to Denmark. Roughly estimated 1.5 million Danes are interested in motor sport under one form or another.
Some have asked whether I know this or that of the current tracks. Indeed I do. I have been to all of them for more than 30 years as a referee, official, mechanic, and more.
Plus – in my youth – a part of the no longer existing, E.g. Fangel, Bogense, Snoghoj, Gladsaxe and Naestved Stadium.
But it is the substance from the old tracks, which gets harder and harder to obtain. Therefore it is also where the most time is allocated, and where the risk of losing the substance forever is greatest.
Soren Kjaer,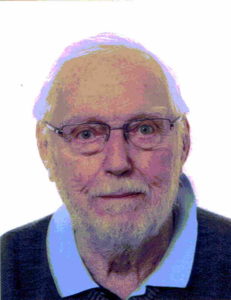 Speedway historian
Member of Denmark's Motor Unions Historic Committee.